GRINDELWALD
Walking and cycling the Alpine routes
BRIENZERSEE
A taste of the Lakes
BONIGEN
Be adventurous in our region
MANOR FARM
Choose from two private beaches
HASTLIBERG
Trotti bike down the mountains for FUN
BRIENZERSEE
Take a cruise on the 2 lakes
BERNESE OBERLAND
Reward for your walk Stunning Alpine views
BEATENBERG
Take it easy and spoil your selves
Family run since 1969
The Original
Family run
Swiss Holiday Company since 1969
Altogold – Swiss Holidays – The Swiss specialist in holiday homes near Interlaken in the famous Bernese Oberland region including Jungfrau- Hastliberg – Kandertal regions. A great choice of 2 and 3 bed roomed holiday accommodation cabin ranges of Mobile Homes sleeping up to 8 persons in Holiday Cabins to Chalet style Holiday homes all on 5 Star Manor Farm, "Camping 1"with Interlaken at its Heart (only 3km). Popular visits – Jungfraujoch, Schilthorn, Titlis, Zermatt, Bern, Lucerne, Geneva and two beautiful lakes to cruise along.
All our holidays are complete price and include Accommodation and ALL taxes (NO HIDDEN EXTRAS TO PAY ON ARRIVAL).
See you soon in one of Europe's most beautiful regions.
Our holidays are complete price and include tourist TAX PER ADULT IS £3.10 PER PERSON per night.
MULTIPULE PAYMENT         AMENDMENTS        REFUND OPTIONS.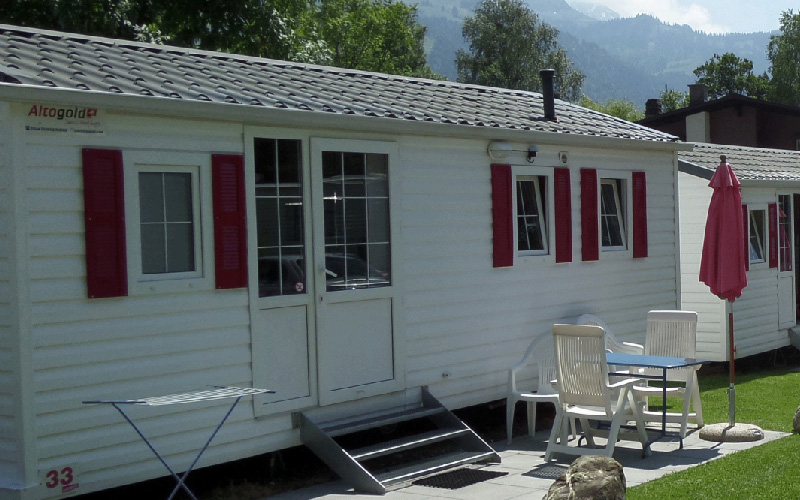 We Offer a choice of quality self-catering accommodation our range cabins from the Static Mobile Home through to our Oberhofen and Brienz range cabins that are more like holiday chalets than the static homes. All designed to provide ample living space for the whole family with the luxuries of home, while you are on holiday.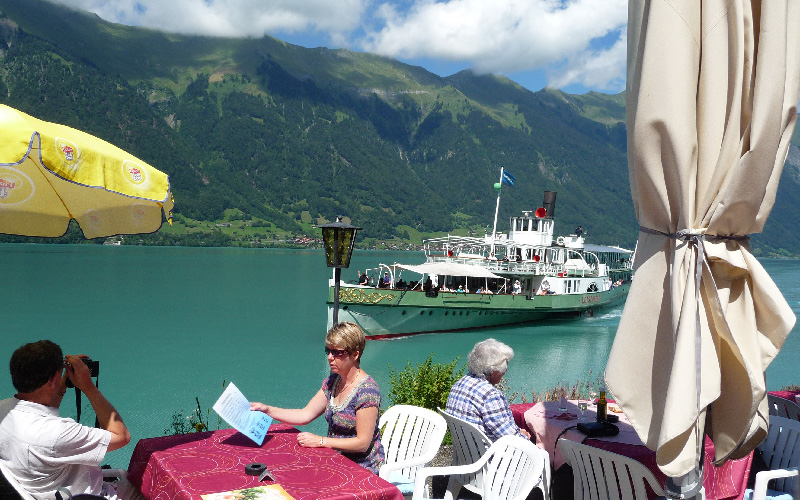 Whether travelling to our location by car, Train or airplane why not check out our Help guide.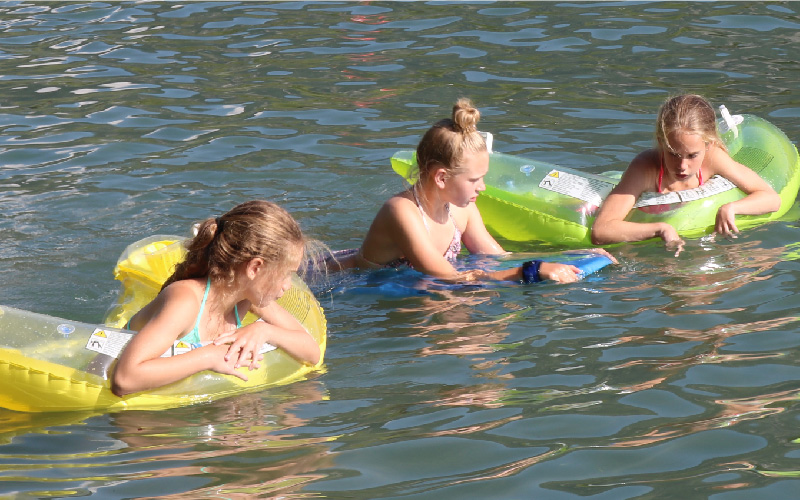 Fun for all is part of your holiday. We offer an insight in to what to see and do along with a little bit of extra information to help you get the best from our holidays.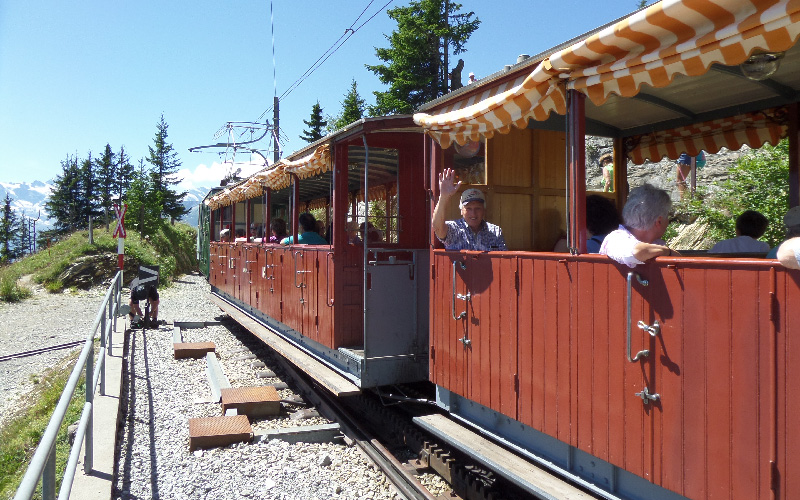 In association with our Local Partners, we bring to life those who think holidays are dull or uninteresting. With its combination of mountains, rivers, great accommodation, And added adventures from river rafting to sky diving as Interlaken has become a destination for the young and old to explore their limits.
Everything from the location to the views and cleanliness. All in all, it's the best camping I've been to, by far and I've been to many. The receptionist who receives you and checks you, very endearing, the kind of person you like to meet when you arrive in another country and you get a little lost. They are lucky to have a person like her. We will always recommend this campsite if we can and will return. I liked everything, I found everything perfect.
Good value for money and in a great location :- The location is wonderful in Interlaken, there is a service store for available products, the caravan is cute, it has what it takes for a family with 3 children to stay for a tax day .. Pleasant, good, not spacious but reasonable. The main thing is the location and having a clean bed to sleep in. Very good value for money. Good service in case of faults .. Relatively low availability of place owners in the morning and evening. It does not matter if there are no faults in the facility and if the trailer works and everything is in order. But Monica and Calvin are very nice. Suitable for young families or those who spend all day in nature and come to sleep.
Dear People of Altogold, We would like to thank you for a real nice holiday we had last week in one of your holiday homes at camping Manor Farm, Interlaken, Switserland. The fantastic beautiful environment with nice, divers activities, the fine camping near to the lake, together with the real friendly en helpfull couple that took care of the Altogold-clients made that we look back on a fantastic summerholiday.
Superb and wonderful. Amazing location at prices almost half the cost of any other comparable accommodation.
Located on the banks of Lake Thun, it is just 3kms from Interlaken center and an ideal location to stay if you plan to visit Jungfrau, Kelvin and Trudy were wonderful hosts. Very helpful and a wonderful couple.
Kelvin is a walking book on Switzerland. Ask him anything about Switzerland and he will share a truckload of information. Wont hesitate to go there again. 
We were well received, well looked after and the site is just perfect for Interlaken. The free boat rides are brilliant, the free swimming pool is great. What more can I say? We had a great two weeks.
Simply everything! Accommodation great! ..Family atmosphere.. Helpfulness excellent, even with special requests. Cooperation between the different areas was very praiseworthy, it was very special and cordial. Location is fantastic! Environment indescribable!
Great location by the lake. A very comfortable house. I did not expect such a successful stay. The price includes a free bus to the center or a ferry. In addition, the price of the stay included admission to the municipal swimming pool in Interlaken. I highly recommend it, I think we will return there someday!
The accommodation had everything you need. Although the furnishings are a bit dated, everything was spotlessly clean, functional and functional! The location is phenomenal and the private lake access is a pleasure especially for families with children!! The operators are very welcoming and helpful!! We would always like to come back and spend our holiday there! Everything was perfect
We stayed here for a week at Easter with our 2 children aged 11 and 14. We stayed in the Brienz mobile home with 3 bedrooms, the mobile home was fully equipped and we had a tv and DVD player. Altogold holidays were on hand..
We stayed in Altogold for three nights over Easter weekend and really enjoyed it. The cabins were a short 5min walk to the lake, and were clean and quiet. Despite three days of rain, the kitchen heater kept the cabin warm. The campsite store was open every day, there were two cafe/restaurants within a 5 minute walk, and we were offered the use of a barbeque while we were there. There were also plenty of beautiful walking trails, horseriding paths, bikepaths etc along the lake and in the forest. A boat to Thun, on the other side of the lake, leaves from just next to the campground. My kids especially loved the jumpers that always seemed to be drifting overhead. There was too much to see and do in three short days!
Swiss Office (Seasonal)
C/o Altogold Swiss Holidays
Neuhaus Manor Farm AG
Seestrasse 201
Unterseen
Postfach
3800
Interlaken
Switzerland
Head Office Address
Altogold LTD
Hillside Walk
Storrington
West Sussex
RH20 3HL
Altogold Ltd (Trade Marked 2629010)
All rights reserved. Altogold Ltd, Registered office: 303 Goring Road, Goring-by-Sea, Worthing, West Sussex BN12 4NX.
Reservations office Altogold Ltd Hillside Walk, Storrington, West Sussex, RH20 3HL. Altogold.com, Altogold Travel, Swiss Caravan holidays, Swiss Holidays, Sun-Trek Holiday Homes are trading names of Altogold Ltd (Trade Marked 2629010 Altogold" is the trademark of this company), V.A.T. GB194 1807 48, Company No 1333938.